Thank you so much for buying my EP!
Your transaction has been completed and a receipt has been emailed to you.
Links to download the EP will be emailed in August & If you bought a CD it will be posted then.
Click on each track below to download the music files.
Then drag files into your preferred music player (like iTunes) or just click on the downloaded files to play them.
Hey there, please pay whatever you like to download my EP

Even if you can only spare $5, I really appreciate you helping me to continue to make music & support the incredible team that makes this possible!

So you can simply click the 'Buy Now' button below & enter a price you're comfortable with. You'll get a link to instantly download the EP.

If you prefer you can order a limited edition CD of the EP for $15 AUS. It comes in a beautiful four-panel case featuring artwork by Luke Morgan, includes instant download of the EP, & free shipping.

Oh & don't be shy if it's your 1st time buying on Paypal. It's easy, safe & if you don't have an account you can pay securely with credit/debit card. Tracks work on all music players including iTunes (but I won't have to give iTunes 35% of your hard-earned cash).

Thank you so much - Christo Jones

Buy instant digital download of EP
(name your price at the checkout)

(Onto It Media Through Paypal)

Buy CD of EP & instant digital download
($15 & includes free shipping)

Powered by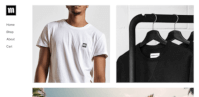 Create your own unique website with customizable templates.